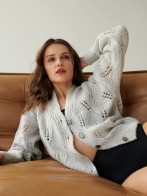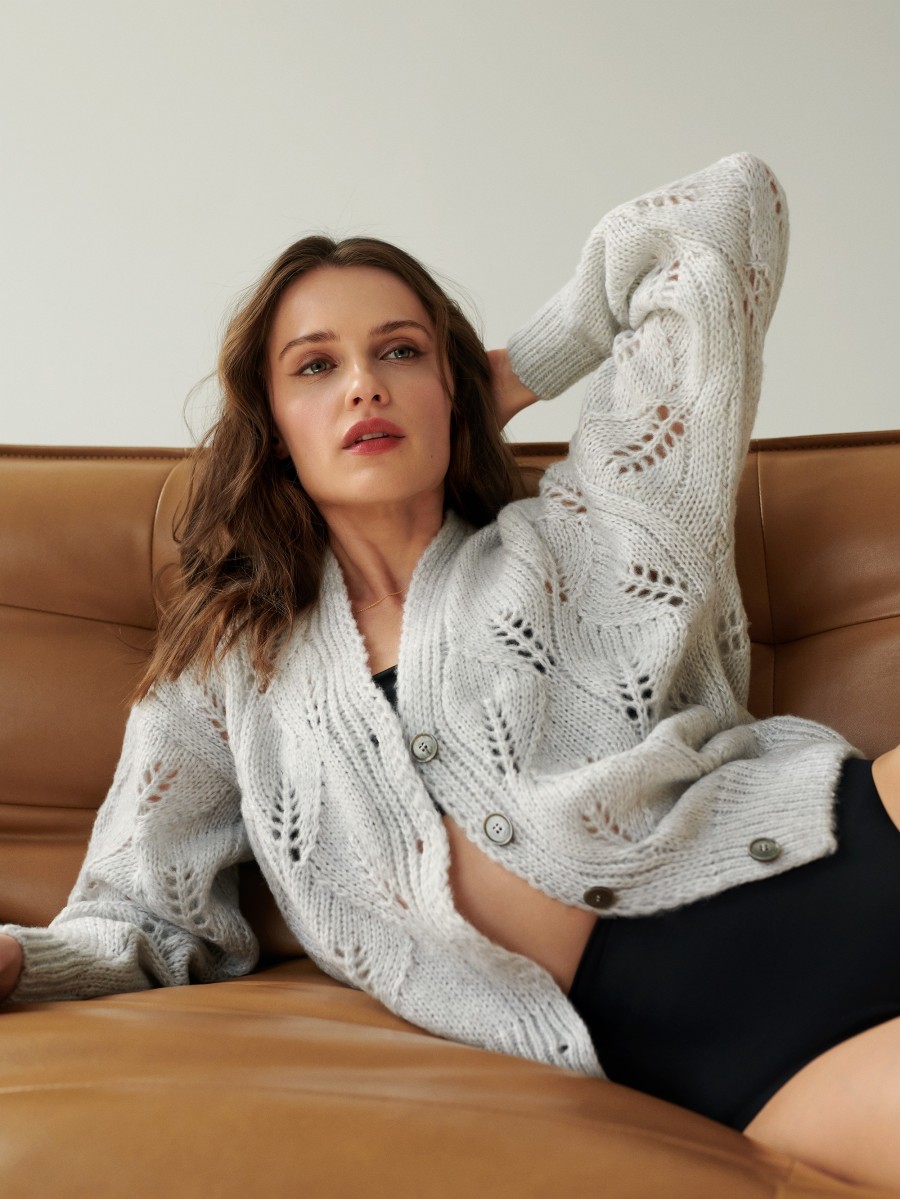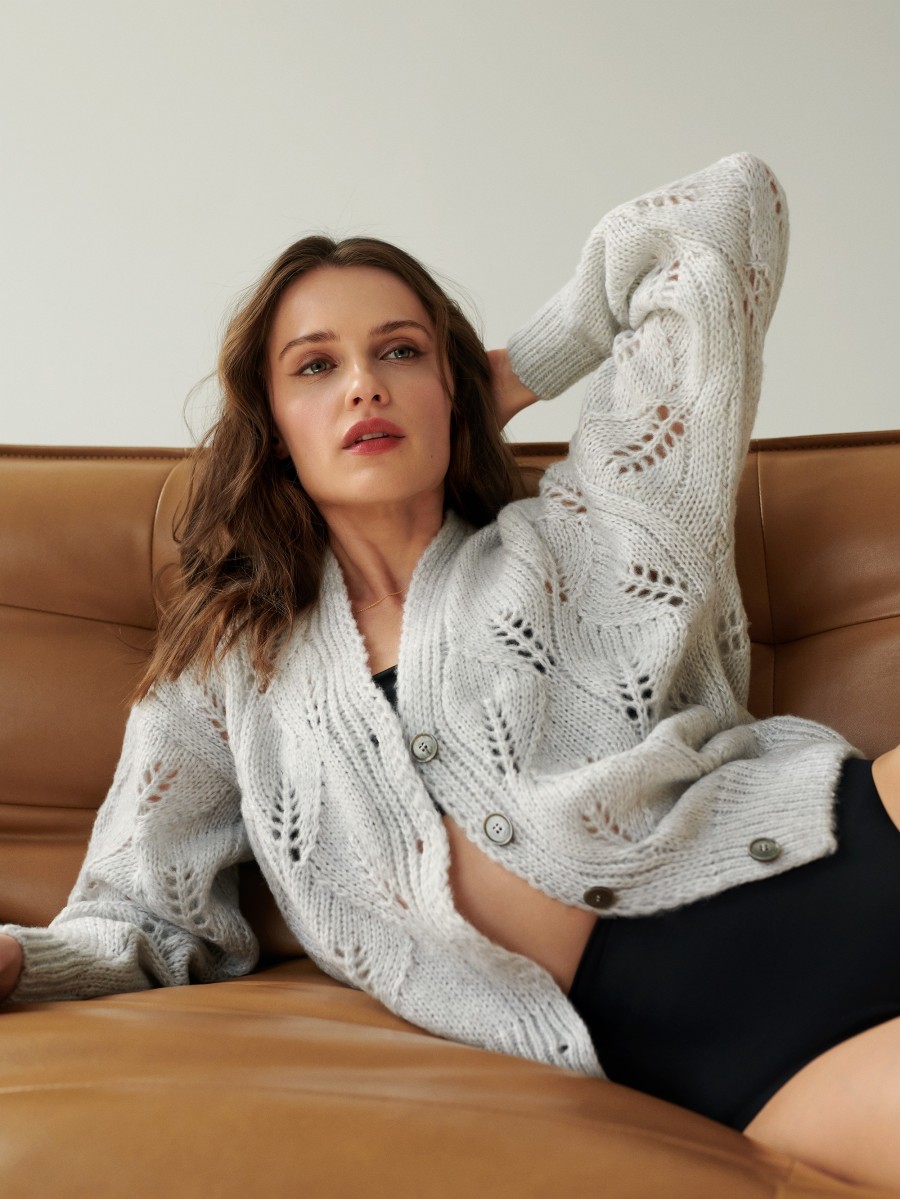 ENNA SWEATER GREY
Lowest price within 30 days before promotion:
€108.14
Out-of-Stock 

Our sweater is a classic that will give a unique character to each of your styles. Delicate, openwork patterns emphasize lightness and a beautiful female silhouette. Extremely soft and silky merino wool ensures high-wearing comfort. Thanks to the use of 100% natural yarn from Italy, the sweater pleasantly hugs the body. The perfect sweater for a unique, urban styling. Wear with our best-selling MOSSI top, mom jeans or a summer dress.


100% Made in Poland


Color: grey
The model is 176 cm tall and wears size.


Size (all measurements are done with the garment laying flat):
Size S: total length: 54 cm, arm length: 74 cm, width: 57 cm
Size M: total length: 58 cm, arm length: 78 cm, width: 59 cm


Composition:
51% merino wool
49% cotton


Please treat me with care:
I Hand wash in lukewarm water using detergent suitable for wool.
II Rinse also by hand in lukewarm water
III Gently dry by laying garment flat on a towel, covering with a second towel and gently squeezing out excess water. Do not wring.
IV Lay flat to dry. Adjust garment to retain its shape at this stage, align the edges and correct any unevenness.
V Do not put it on a hot radiator or dryer because the sweater will be stretched. We do not dry in mechanical dryers.